Teen Outdoor Photo Challenge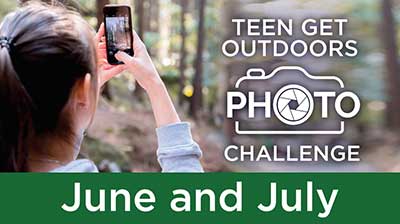 Finish at least 5 of the photo prompts and turn them into us by July 31 to earn FREE CANDY!
Rules:
Have Fun! Earn Free Candy! Spend Time Outside!
All photos submitted will be hung up in our Teen Loft.
All photos must be taken outside in the fresh air!
Be creative as possible and use your imagination to complete the prompts.
Yes, people can be in your photos if you choose to include them, but you do need to ask their permission first.
Each photo only counts for one prompt.
All photos must be Library/School appropriate. We reserve the right to reject inappropriate submissions.
To participate:
Send your name, grade, 5 (or more) completed challenge photos, and what prompt each photo is for to efaxel@orlandparklibrary.org.
Or you can bring physical copies (they can be printed on computer paper or photo paper) of your photos into the library and turn them in at the Teen Desk. (You will need to put your name and which prompt each photo is for on the back of each of your photos.)
For privacy we will not put your information with your photos when we hang them up.
Once you receive your approval email, or your approval in person (if you are turning in physical copies) you will receive your candy.
The Photo Prompts:
Hiding in a small space
A wild animal
A Sunrise or Sunset
Singing in the rain
Creating a circle
Evidence of a wild animal
Pattern in nature
On a trail
Selfie in front of a National or State Park sign
Interesting clouds
Non swimming pool water
Shadows or reflections
Going for a walk
Swimming
Sports in action
Reading outside
Spell a word using only items found in nature
An interesting insect or spider
A beautiful flower
You in nature
Blowing bubbles at the same time
Something bouncing
Multiple people jumping in the air at one time
Something red found in nature
Make yourself appear very small or very large