Introducing the Library of Things
You've borrowed books from the library, why not borrow a folding table, a coin counter, a metal detector, or a karaoke machine?
Our new Library of Things collection features a unique selection of items you can check out from the library. Instead of buying something you might use only once or twice before it just takes up space in your closet, you can borrow it just like you'd borrow a book!
Library of Things items check out for 2 weeks. They can be renewed if no one is waiting and can also be placed on hold. Overdue items will be charged a $1 per day fine.
Save time, money, and closet space with the Library of Things. As we like to say, why buy when you can borrow?
Available Music Items
---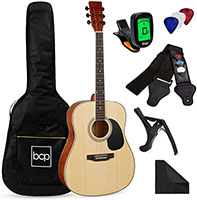 Strum an old favorite or learn a new tune!
Perfect for beginners or experienced players. Comes with digital tuner, pick, shoulder strap, and more. Full-size is ideal for adults and teens.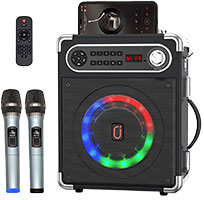 Impress your friends with your singing skills!
Colorful disco lights. Two microphones. Built in stereo sound.
---

Practice your perfect tempo with this metronome!
Easy-to-use; no batteries required. Simply wind the mechanism to start the click and bell rhythm. Ideal for piano, violin, guitar, bass, drums.

Strike a new chord with this keyboard!
9 on-board lessons. Play along to your own music. High-quality record and playback functions.
---
Even a beginner can make beautiful music with this easy-to-play steel drum!
Soothing, melodic sounds. Includes wooden mallets. Carrying case for easy transport.
Listen to a story, sing a song, and learn with your favorite Tonies character!
Audio player for bedtime stories, music, and education. Screen-free listening experience for kids 3 and up. Includes 3 characters and 1 Toniebox.
---