Library of Things-Party Time
Introducing the Library of Things
You've borrowed books from the library, why not borrow a folding table, a coin counter, a metal detector, or a karaoke machine?
Our new Library of Things collection features a unique selection of items you can check out from the library. Instead of buying something you might use only once or twice before it just takes up space in your closet, you can borrow it just like you'd borrow a book!
Library of Things items check out for 2 weeks. They can be renewed if no one is waiting and can also be placed on hold. Overdue items will be charged a $1 per day fine.
Save time, money, and closet space with the Library of Things. As we like to say, why buy when you can borrow?
Available Party Time Items
---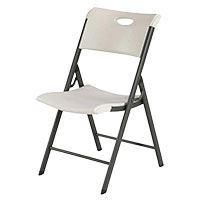 Sturdy and lightweight!
Easy to fold and carry. Holds up to 500 lbs. Portable and light at 10 lbs.
Easy to fold and carry. Comfortable padded seats. Check out as a set of 4 chairs.
---

Need an extra table for your yard sale or birthday party? Borrow ours!
Folding table makes it easy to carry. Easy to clean top. Portable and light at 33.5 lbs.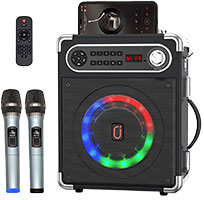 Impress your friends with your singing skills!
Colorful disco lights. Two microphones. Built in stereo sound.