English Conversation Class Series
The Orland Park Public Library is partnering with Literacy Chicago to offer a virtual English Conversation class for the Summer. Literacy Chicago's conversation classes are taught in a relaxed and enjoyable way. The objective of this class is to be able to discuss a variety of subjects in English. We focus on oral communication and helping our students to communicate more effectively in English. Anyone who has a basic knowledge of English can join, this is a mixed level group.
To participate in this class series, you must register at Literacy Chicago. https://www.literacychicago.org/register-for-classes.html You may join at any time during the course of the Summer. Please select Orland Park Public Library for your class choice. Literacy Chicago is a trusted partner and has been serving the Chicagoland area since 1968. Once registered you will receive the Zoom meetings ID and link.
Call Literacy Chicago at 312-870-1100 or the library at 708-428-5110 for help signing up online.
---
Foreign Language Resources
Adults:
The library features assorted books for adults in Arabic, Hindi, Polish and Spanish. The collection was funded through a LSTA grant that was awarded in the mid 1990s. Library users may suggest non-English titles of interest for consideration to be purchased for the World Language collection.
Children:
The library features assorted materials for children in the following foreign languages: Arabic, Chinese, Polish and Spanish. The library features assorted bi-lingual books for children in Arabic, Chinese, French, German, Greek, Hindi, Italian, Polish, Russian and Spanish. Library users may suggest non-English titles of interest for consideration to be purchased for the World Language collection.
Penpal Kits:
The Penpal is a pre-programmed device created to read aloud in a variety of languages. This award-winning digital companion will introduce you to learning material in a unique way. Touch the pen to a book, poster, or learning chart, and you'll hear the content read to you. Penpal creatively brings audio, interactivity, and magic to printed materials. Each Penpal set includes the Penpal device, sheet and books.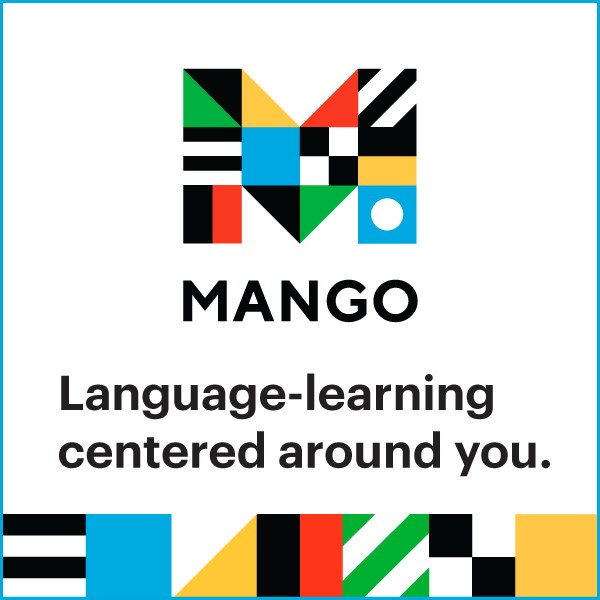 Now you can learn another language through our new interactive database, Mango Languages.
Mango Languages' PhD-created, linguist-approved language-learning software teaches practical conversation in over 70 languages, while keeping the vibe fun and encouraging. Mango rapidly builds language proficiency and cultural understanding around real-world communication skills that you'll actually need. Mango teaches through examples.
For those using a tablet or phone, an app is available to download. Contact the Reference Desk for more information at 708-428-5151.
Other Resources:
ESL Instruction for Adults
ESL Instruction for Children