Teens in grades 6-12!
Now you can earn Virtual Service hours, hours through Hybrid In-Person Programming, Teen Inc. In-Person Projects, and through Volunteen In-Person Projects.
Attention High School Students!
Sign up for "Read For A Lifetime" using Beanstack
---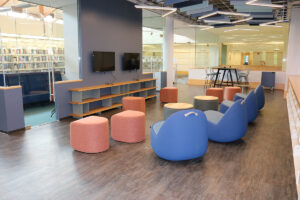 This enclosed space gives teens a place to work and hang out that is set aside specifically for them and caters to their library needs.
Check the Teen Loft Page for more details and images of the new space.
For grades 4-8
What better way to prepare for high school than reading books? Keep track of the books you've read using Beanstack. Visit the library for a halfway prize when you've read 50 books. Once you reach your 100 book goal, stop in for a free book and other goodies to help you get ready for high school.
---
Teen Reads

Digital Downloads Looking for ebooks, magazines, or movies for your digital device? We have several collections to choose from.

Find Your Dream Book Answer a few questions and a librarian will email you a personalized list of 3-5 books based on your answers!

Databases Learn a language, how to edit video, or record music; do these things and more!
---

The Orland Park Public Library is bringing back the Teen Virtual Art Gallery to showcase your artwork and gain recognition.

Print your designs using your computer printer, regular computer paper, and water-reisistant ink. Books and Magazines might even work!
---
Escape Rooms
Teens, try out these digital escape rooms!
You and your friends decide to explore an abandoned library, only you find yourselves trapped inside. Will you be able to solve all the puzzles left behind and escape? Or will you be trapped forever? Play this escape room and find out.

This escape room is for all ages.
During this time of social distancing, the Orland Park Public Library encourages you to complete this escape room in your home with your family, or remotely with friends and other loved ones.

Based on the TV show Stranger Things. Play on your own or virtually with your friends! Don't worry you do not have to know anything about Stranger Things to play! (While the room is made with Teens in mind, anyone at any age is allowed to play!)

It is time for a spooky adventure. Do you and your friends have what it takes to step into a scary story, meet (possibly) real ghosts, and escape from the famous Bachelor's Grove Cemetery? Try out this escape room and see for yourself!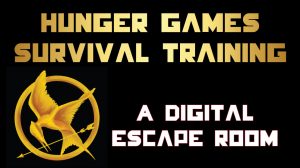 Do you think you could survive the Hunger Games? Try out our new digital escape room and see how well you do in training straight from the Capital!Be sure to stay up to date on all things Hunger Games and check out a copy of the new prequel "Ballad of Songbirds and Snakes" or download the audio-book on Hoopla!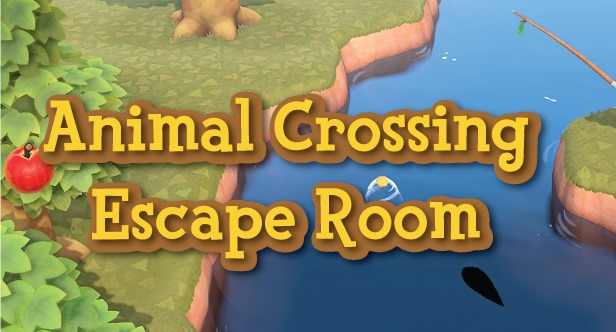 Check out Orland Park Public Library Animal Crossing-themed virtual escape room made by Ms. Vanessa.
---
Trivia at Home
Gather some friends and family together for your own trivia night!

---
Let the Orland Park Public Library help you anytime of the day with your homework needs! We offer 24 hour access to databases that will help you with your homework and projects.
Upcoming Programs
---