Teen Book Club & Chat on GoodReads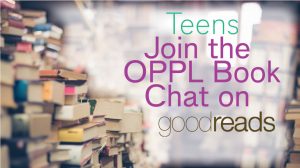 Hey Teens in grades 6-12! Join us for a digital book club starting Monday, May 18. All you need to do is create a free GoodReads account at goodreads.com and join the Orland Park Public Library Online Book Club & Chat group. In this group you'll find a special spot for Teens to discuss our current read. Stop by any time! Yes we mean anytime! Today. Tomorrow. Two weeks from now. Anytime! When you stop by, let us know what you think of the book, add in your own questions, discuss your favorite or least favorite parts with others, and more. Our first book is going to be "The Belles" by Dhonielle Clayton. You can check it out from home on Hoopla in eBook and eAudiobook versions. See you at Teen Book Club!
---
Escape Rooms
Teens, try out these digital escape rooms!
Hunger Games Survival Training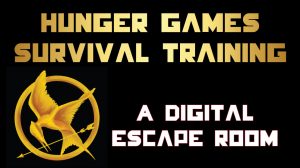 Do you think you could survive the Hunger Games? Try out our new digital escape room and see how well you do in training straight from the Capital!Be sure to stay up to date on all things Hunger Games and check out a copy of the new prequel "Ballad of Songbirds and Snakes" or download the audio-book on Hoopla!
Escape From The Upside Down
Based on the TV show Stranger Things. Play on your own or virtually with your friends! Don't worry you do not have to know anything about Stranger Things to play! (While the room is made with Teens in mind, anyone at any age is allowed to play!)

Animal Crossing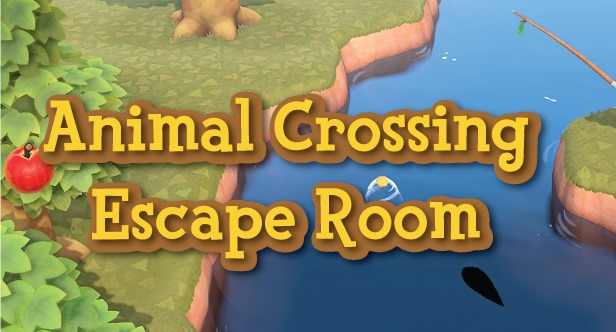 Check out Orland Park Public Library Animal Crossing-themed virtual escape room made by Ms. Vanessa.

---
Hey, Teens in grades 6-12!
Are you into Fortnight, Animal Crossing, Stranger Things, Twilight, or any of the other amazing things out there?
Put your creativity to good use this Summer and recreate book covers, movie covers, video game and TV show DVD covers too! You can even recreate scenes from any of those too if you want!
---
Attention all teen artists in grades 6-12!
We know that times are rough right now, but we'd love it if you'd share your art work with the community to help brighten our days! That's why the Orland Park Public Library is creating a Virtual Art Gallery just for teens to showcase their artwork and gain recognition.


Registration is now open for the "2020-2021 Read for a Lifetime" program through Beanstack.
---

Print your designs using your computer printer, regular computer paper, and water-reisistant ink. Books and Magazines might even work!

---
Teen Reads

Digital Downloads Looking for ebooks, magazines, or movies for your digital device? We have several collections to choose from.

Databases Learn a language, how to edit video, or record music; do these things and more!

Get in Touch with the Teen Librarian:
Erin Faxel
(708) 428-5154
efaxel@orlandparklibrary.org
---
Let the Orland Park Public Library help you anytime of the day with your homework needs! We offer 24 hour access to databases that will help you with your homework and projects.
Upcoming Programs
---