Hey, Teens in grades 6-12!
Are you into Fortnight, Animal Crossing, Stranger Things, Twilight, or any of the other amazing things out there?
Put your creativity to good use this Summer and recreate book covers, movie covers, video game and TV show DVD covers too! You can even recreate scenes from any of those too if you want!
Use yourself and your family members! Use your pets! Use your action figures or anything else you have! The sky's the limit! See what you can do, and send us your work. We'll display it all on our teen webpage and social media accounts.
The librarians of Orland Park Public Library will choose their favorite top 3 at the end of Summer Reading Challenge, and each winning submission will receive a gift card to a local restaurant.
Rules For Submissions:
Submissions must be made by teens in grades 6-12
Content must be appropriate for all ages. Anything deemed inappropriate by the library will not appear online or in the contest.
You must send photos in PDF or JPEG form to AskOPPL@orlandparklibrary.org . Be sure to include your name, grade, phone number, and email with each submission. (Only your first name and grade will be displayed online.)
You can edit your photos as you see fit, but all items must be original. Meaning it must be made by you!
You can submit as many photos as you'd like, but can only win once.
Entries can be submitted from June 1 until Aug. 1. Winners will be chosen and contacted the week of Aug. 3.
Be sure to send the cover or a picture from the actual thing you are re-creating. Examples: We re-created the Twilight book cover and our version of a scene from Game of Thrones.
---
Examples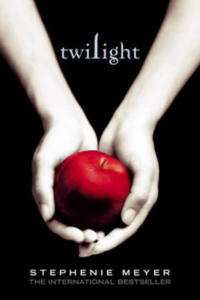 ---